Whether you're a new or returning student, Veterans Services – an area within Off-Campus Student Services (OCSS) and the Registrar's Office – is committed to assisting service members, veterans, and dependents with services, advocacy, programming, and support to help you navigate and find community at UMBC.
At UMBC, OCSS is here as a liaison to help you find community, connection, and support. This means:
Feeling a sense of belonging and knowing you are welcome and part of our community;
Being able to connect to resources for well-being and services that help you succeed as a student;
Finding ways to connect and engage through events, organizations, and other opportunities; and
Successfully navigating the University and its offices and getting the information you need.
Commitment to Principles of Excellence
At UMBC, we're committed to the VA's Principles of Excellence for Educational Institutions serving service members, veterans, spouses, and other family members (Recertified 2018 – 2019).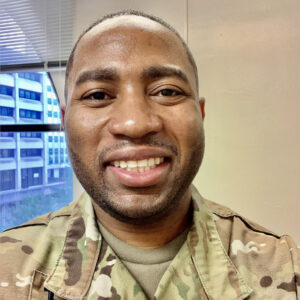 "I chose UMBC because of its emphasis on research and doctoral studies programs. UMBC is a premier institution with a vibrant community of faculty, students, and leaders within various fields, and I enjoy the community and learning spaces that the university offers. I look forward to continuing to build community on campus by supporting the formation of an organization for UMBC student service members, veterans, and families. I hope you will join us!"
-Dontae Timothy Phillips
Ph.D. student, Language, Literacy, and Culture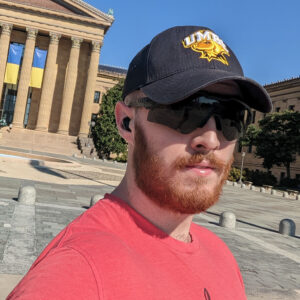 "During my time at UMBC I've met many helpful and inspirational people who have offered advice and support that I am thankful for. I appreciate OCSS team members' efforts to help get service members at UMBC connected and involved on campus. I plan to volunteer with the veteran students group (student service members, veterans, and families organization) and create ways to support my fellow service members on campus."
-Patrick Leaming '24
Environmental Studies
UMBC Accreditation