The Veteran Experience at UMBC
Training on How to Respond to Student Veterans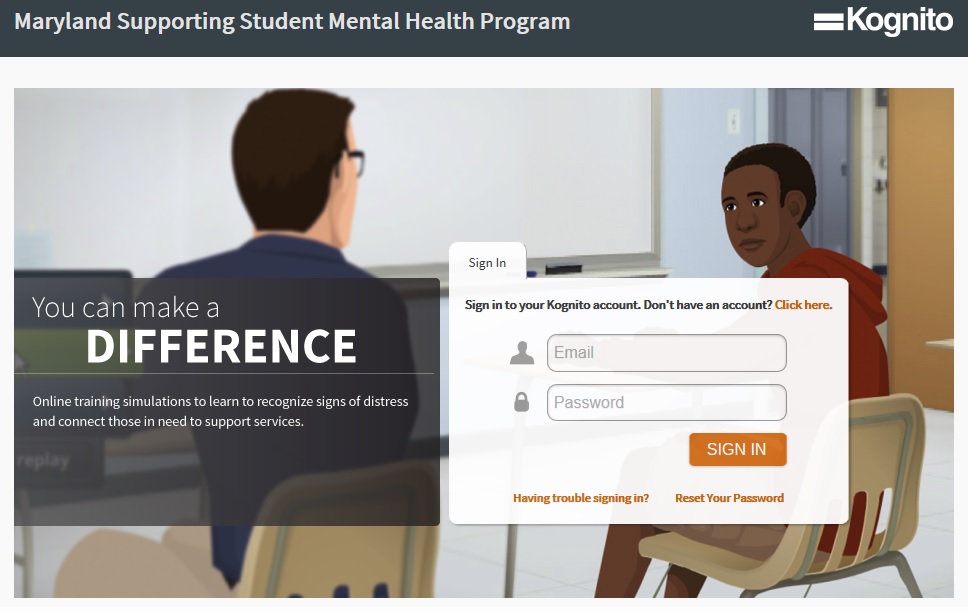 About this Training
The State of Maryland has partnered with the online company Kognito to provide research-proven training simulations designed to prepare educators, staff, students, physicians, and caregivers to:
recognize when someone is exhibiting signs of psychological distress or underlying trauma and
manage a conversation with the goal of connecting them with the appropriate support.
In these online courses, users engage in practice conversations with virtual humans. With the help of a virtual coach, users learn effective methods for engaging in difficult conversations, including applying motivational interviewing skills, asking open-ended questions, and avoiding common pitfalls. These conversations address chronic disease, PTSD, behavioral health, suicide prevention, substance abuse, screening and brief intervention and social change, among others, and provide users with a low-risk environment to practice conversations hands-on.